Shipping:
Customer Service
At Shop Catheters, we have a committed customer service team trained to provide you all the assistance you need. We are always available for help whether it is to answer a product query or help with your order. Call us toll free at 844-490-2625 or email to Customer Care.
Shipping
Shop Catheters attempts to ship orders usually within 24 to 48 hours of receiving the request. For urgent overnight orders that need to go out the same day, the order needs to be placed before 2:30 pm EST.
In certain cases, there may be a delay in delivery. This can happen if:
An item is not immediately available. In such a case we shall inform you of the next possible delivery date.
Shipping is delayed owing to unforeseeable circumstances. If this happens, you will be informed of the next possible delivery date.
Next Day/Second Day Shipping
Express delivery charges are always based on an estimate. In case the actual shipping cost is more than the estimated, your approval shall be sought on the extra charges.
Easy Returns
Our returns policy is easy and customer-friendly. For returns you have to:
Go to My Account page and submit Return Request
Or call Customer Service at 844-490-2625/203-616-2850
Or send email at returns@hpfy.com
Returns Policy
Item must be returned within 30 days of delivery.
No returns will be honored after 30 days of order fulfillment.
Item should be returned in its original packaging and include all parts and accessories.
Item should be returned unused and in re-saleable condition.
Returns Procedure
Get a Return Authorization Number (RA#) from our Customer Service before returning the item. Orders sent without obtaining RA# will be entitled to only In-Store Credit that can be used towards future purchases.
You will have to bear the return shipping charges unless the item you received was damaged, defective, not what you had ordered or we were responsible for a shipping error.
A standard restocking fee of 15% will be applied on return orders.
Outbound shipping charges will be non-refundable.
There will be a deduction of $7.99 on orders that qualified for free shipping.
Refund Payment
First the returned item has to be reviewed and approved followed by the refund procedure which could take around 3-4 weeks. On completion, the refund will be transferred to your credit card or the original mode of payment.
Get RA#
Login to My Account and click on Order History.
Click on the Return Order button. Fill the form up and submit.
Your RA# will be mailed to you within 2-3 business days.
The number should be noted down on the package to be returned.
In the absence of an email account, we shall use other means of sending the RA# to you. Send us your Return Tracking Number for faster processing.
Non-Returnable Items
Because of health and safety reasons we cannot allow return of certain products. These include:
All hygienic items.

Anything opened, used or tried-on.

Incontinence clamps.

Opened incontinence items.
Items in our store with the following symbols are non-returnable: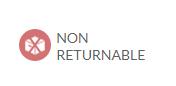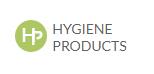 We remain true to our commitment regarding Shop Catheter's returns policy yet reserve the right to take the final decision. This will be done keeping specific circumstances in mind like evolving market situations, errors, product discontinuation as well as misleading images. For example, image of a product displayed with an add-on will not actually include it.
Privacy
We value the trust put in us by our customers and live true to your expectations. We understand your need for privacy and security and assure your personal details are secure with us. We treat it as highly confidential and private. All data is encrypted and with restricted access.
Security
We assure our customers that all cash transactions are safe and private. This is a Verisign-secured website and security card payments are accepted and treated with discretion on our site. A proof of this is the "closed lock" icon at the bottom of your web browser.
Usage Terms
We are bound by legal requirements to request you to understand our terms and conditions. We believe that by accessing, browsing and using this site, you acknowledge that you have read and understood our terms of usage and agree to follow them.
This site is the sole property of Shop Catheters, its subsidiaries and affiliates or their respective owners. All information on this site, including but not limited to all images, graphics, writings, and other materials that appear within is also their sole property. This site and its contents are provided on an "As Is" basis by Shop Catheters. Prices and availability are subject to change without notice.
Liability Disclaimer

At no time shall Shop Catheters be held liable for special, indirect, exemplary, consequential damages, or any damages whatsoever, including but not limited to loss of use, data, or profits, without regard to the form of any action, including but not limited to contract, negligence, or other tortuous actions, all arising out of or in connection with the use, copying, or display of the contents of this site. Shop Catheters will regularly update the contents of this site as well as the products or services described. Typographical or photographic errors are not the responsibility of Shop Catheters.

Health and Medical Disclaimer
The data provided in our store is merely for information and should not be treated as medical advice. We do not make claims of authenticity for any statistics provided by third parties. No attempt should be made to treat any health problem with the information on Shop Catheters. For any health or medical concerns, appropriate medical advice should be sought.
Trademarks

Shop Catheters makes no claim of ownership on the trademarks of any manufacturer whose products and/or information are presented by Shop Catheters, or for any publisher, publication or advertiser mentioned on Shop Catheters.